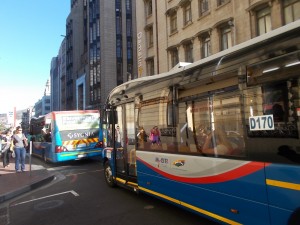 MYCiTi BUS
This bus service travels to many parts of the city.
You do not pay with money.
Before you travel you buy a card. 
When you get on and off the bus, scan the card, and it takes off the cost of the trip.
You can buy MyCiti cards at bus stations and some shops. 
The service travels to many parts of the city.
You can take a bicycle on board.
There is also an airport shuttle.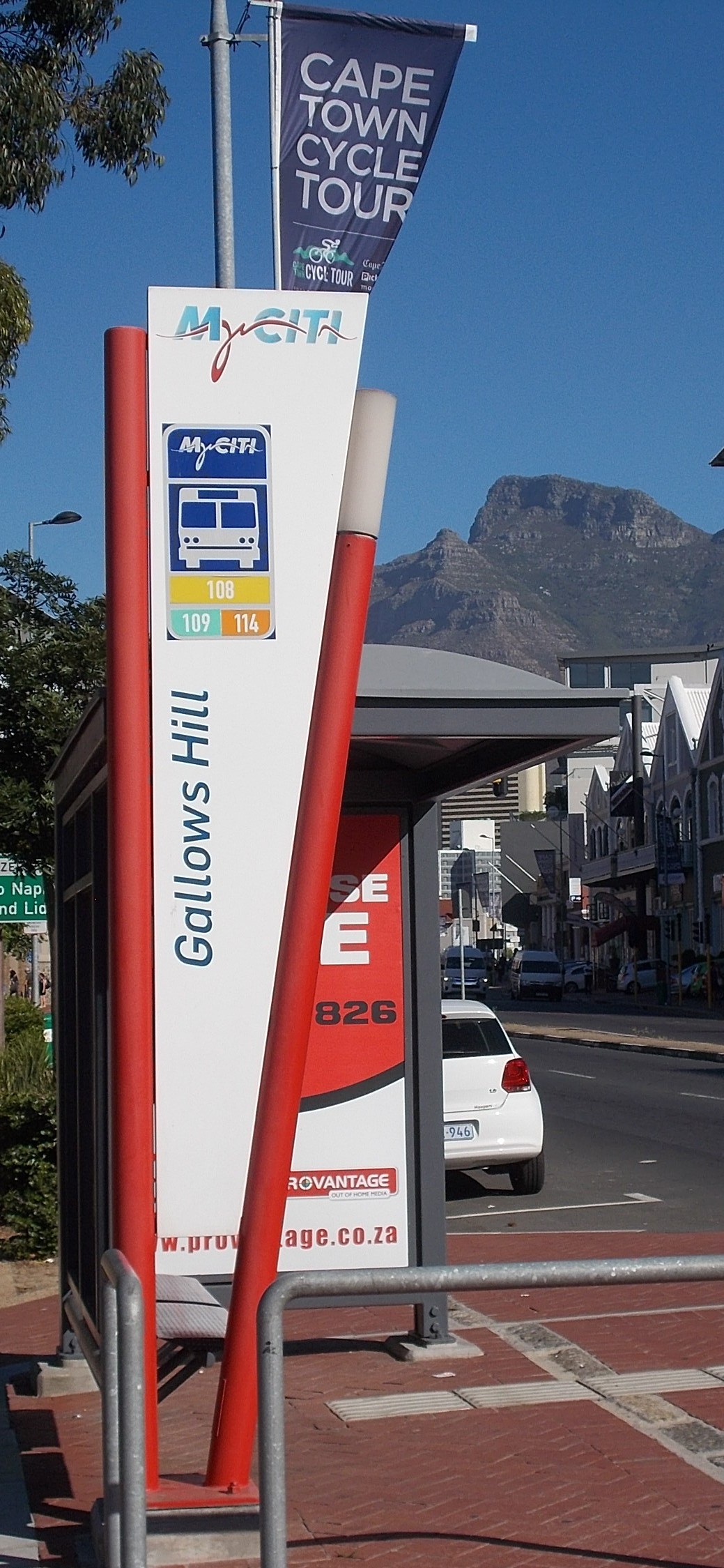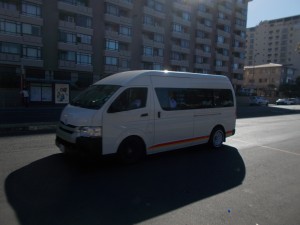 MINI BUS TAXI
The most popular way of moving round the city
Cheap and easy to use. Stand on the side of the road. When you see a taxi traveling in the direction you want to go, show your finger to the driver (the polite way.) The taxi will stop. The door will open, and someone will show you a seat. 
Have money ready. Rides are usually about R6 - R12. When the taxi is moving again, give your money to the man who opened and closed the door.
When you want to get out, tell the driver the name of a street or a shop near  to where you want to stop.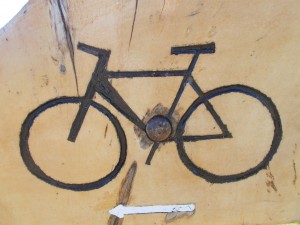 BICYCLE
Cycle to lessons or for pleasure.

There are special cycling paths & lanes around the city, especially in Green Point and  Sea Point. A nice trip is from the city to Bloubergstrand.

Or try the riding on the mountain. But to do so, you have to get a a permit called an 'Activity Card'.
Also, please, wear a helmet.