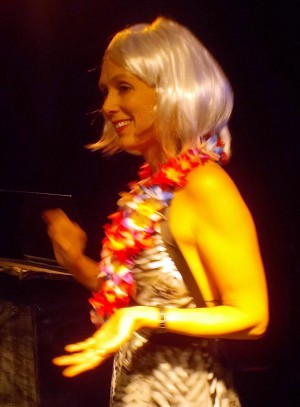 About Nicole Franco 
I have been an English teacher and an actress for nearly 20 years. I was born and grew up in Cape Town and I have taught here and overseas.
I spent 5 years teaching in Taiwan, where being passionate about languages, I soon fell in love with the Mandarin language and ended up studying intensively at Jing Yi University in Taichung.
I came back to my home town in 2004 and taught ESL at Inlingua Language Centre, as well as Mandarin beginner courses at the University of Cape Town and English for Academic Purposes at Cape Peninsular University of Technology.
I am fascinated by the structure of languages, so I really enjoy grammar and how to explain it. I have extensive experience preparing students for all the Cambridge exams as well as TOEFL and IELTS.
I am still very involved in producing and performing theatre, and this also influences my teaching style. I believe that the same kind of energy that is needed in performing, elevates any language lesson. I am always looking for new ways to make learning enjoyable and recently began to host a game show for English language learners called "Word Play"at a local theatre "Upstairs at Alexander Bar".
I love communicating with people and I can express this in both my teaching and in theatre.
I am also passionate about Cape Town – its beaches, its mountains, its seas; and there is nothing better than being able to share that with visitors from other countries.